Follow in the comfortable footsteps of these esteemed CURREX customers.
CURREX insoles have been the insoles medical and sports professionals have both used and recommended for years. They know the importance of proper fitting shoes and how a scientifically engineered insole can improve performance and help prevent or even heal certain foot injuries. In fact, CURREX has been featured in several studies and publications, including Podiatry Today, as part of their Technology in Practice series.
Here are a few sports enthusiasts and medical professionals who have felt the CURREX Difference.
Orthopedic physiotherapist and co-founder of Fortius Sport & Health, Burnaby BC
Director of Sports Medicine and Performance for the NBA Golden State Warriors
"In my experience, CURREX insoles are the most comfortable sport insoles for athletes and a great product to customize and improve athletic footwear."
The Medical Director of The Running Institute and Windy City Foot and Ankle Physicians, LLC
Fellow of the American Academy of Podiatric Sports Medicine
Co-Leader of the Podiatry Section for the Bank of America Chicago Marathon
Fellow of the American College of Foot and Ankle Surgeons
Certified by the American Board of Foot and Ankle Surgery
"My experience with CURREX has been transformative in how I discuss the methods of providing runners comfort and, furthermore, how I translate that into custom orthotic management. I have always been a firm believer that a softer more flexible orthotic device can ease the transitions of the impact and load of a runner compared to rigid devices. Their product mimics my designs quite closely.
The "articulation" of the heel component I feel has been a game-changing aspect in their design. This allows the softer transitions in gait. The other aspect of their approach are the different arch heights to provide a more customized fit.
I think if a patient is considering a custom orthotic and may have reservations due to financial constraints or a previous poor experience with orthotics or insole, the CURREX insole can be a therapeutic option that doesn't break the bank and is quite comfortable out of the box."
Orangetown Podiatry
Orangeburg, NY
"I was first introduced to the CURREX brand, six years ago while lecturing at The Running Event, in Austin, TX. From the onset, I was intrigued by the unique design of these devices. My philosophy is to educate my athletes to strengthen their feet while maintaining control in the least amount of shoe that is appropriate for them. Most insoles are very rigid and do not allow natural movement within the shoe. The low profile of the CURREX allows freedom of movement while fitting very well, even in low profile shoe gear. The devices offer stability with an individual fit for foot shape while offering dynamic support and comfort.
The aspect of the CURREX that is most relevant to me, is that they are sport specific and adapted for each activity's movement patterns. Since the devices fit the shape of the foot in each type of athletic shoe this leads to comfort and metabolic efficiency. This is directly correlated to performance through optimized movement and injury prevention.
I utilize the CURREX as a first line treatment for those patients that are experiencing overuse injuries. It gives them a strategy to decrease pain while still maintaining support and control of their feet. They are exceptionally beneficial for the youth athlete. Too often these patients do not have great choices when it comes to sport specific athletic shoes. The CURREX enhances their current shoes and is used as an adjunct to strength and proprioceptive control."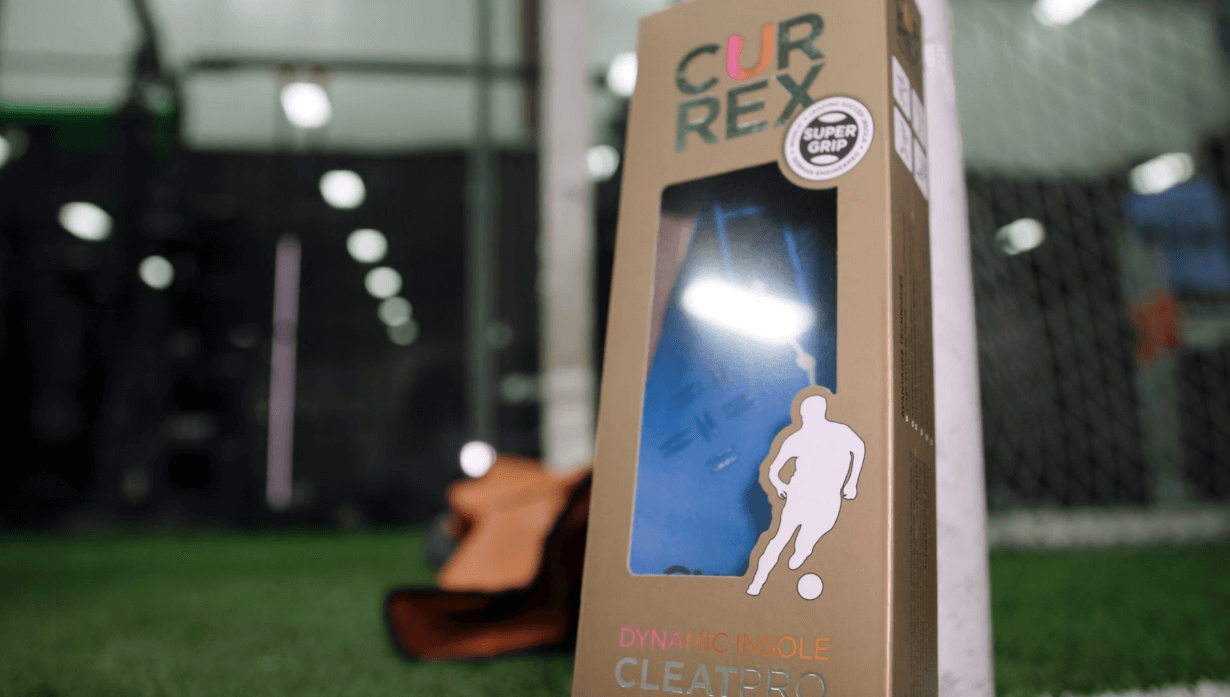 Co-Owner APT2 (Advanced Physical and Technical Training)
"The reason I love Currex is the amount of research that goes into the actual item. It's been scientifically proven to reduce fatigue in the foot, and from that, it's going to reduce fatigue in your legs and fatigue in your overall body."
Klaus Maierstein, Current Head PT for 1. FC Köln
Former PT for Bayern Munich for 14 years
8-time German Soccer Champion
"I recommend CURREX CLEATPRO insoles for soccer cleat enhancement, to improve the fit, comfort, and ultimately, performance for players."
Road and Trail Runner
Needing support for his hip, knee and foot pain, he turned to CURREX because they go into any shoe and with the 4mm stack height and zero drop. He feels RUNPRO doesn't alter his shoe at all yet offers just the right amount of support.
Long Distance Runner
Her favorite features include the dynamic arch support, lightweight design, deep decoupled heel creating zero drop, and the PORON heel cushion for rebound and shock absorption.
Biking Enthusiast
Since using BikePro, she has seen higher outputs on her rides during both indoor and outdoor rides. Loves the increased stability and arch support which helps increase her performance.