Help your customers determine their profile with the CURREX FOOTDISC.
It's really two tools in one since it provides an accurate reading to determine which custom arch support would be best for their particular profile and measures the foot's shoe size – so there's no need to step on two different devices. Customers simply stand on the FOOTDISC (with either their bare feet or in socks) and in a few seconds its temperature-based technology will reveal visible results of both their shoe size and type of profile.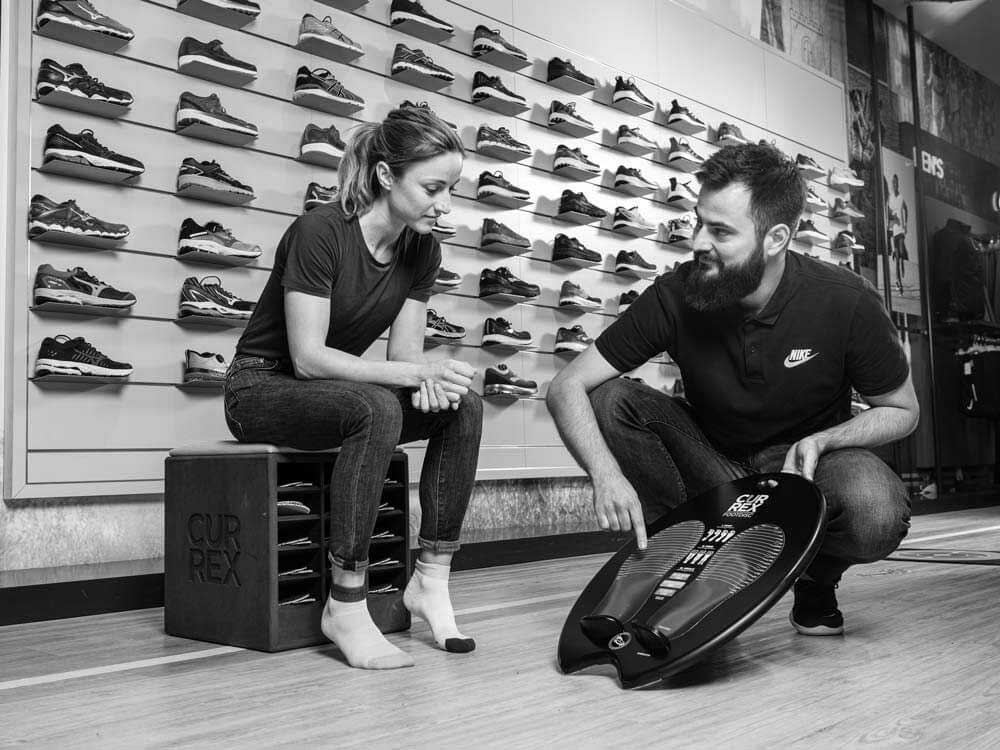 The FOOTDISC is your next step to more sales.
Spending a few extra minutes with your customers and the FOOTDISC helps demonstrate to them your commitment to their comfort and performance. It gives your sales associates a chance to explain the benefits of our custom arch system and the CURREX Difference – that perfect balance between rigid arch support and cushioning comfort under the rest of the foot.